Our Clients
Our relationships with clients are based on mutual trust. We are defenders of a Win-Win model, because only by this way can we achieve the best results.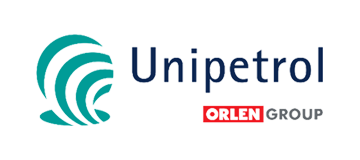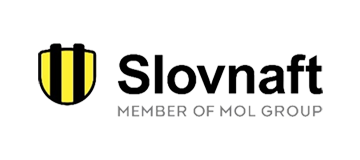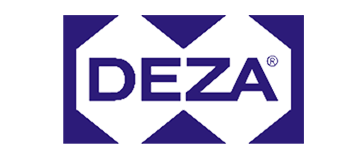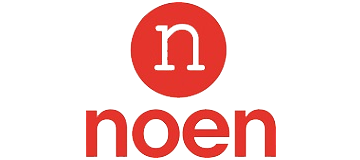 Testimonials
In all aspects we got precise work. We greatly appreciate quick and straight forward communication.
Always a professional approach, we especially appreciate the deep theoretical and practical knowledge and experience in the field of tank design and inspection.
Our mutual business activities are based on experienced and professional level. I can recommend the TWSCON company as a valuable partner for projects on local and international markets.
A professional business partner with whom it's always a pleasure to cooperate – outstanding expertise knowledge, high flexibility according to project requirements and maximum confidence of precise work.
Reference
| Project | Location | Client | Year |
| --- | --- | --- | --- |
| Technical condition assessment of the storage tank FB-103 at UNIPETROL company | | UNIPETROL RPA, s.r.o. | 2020 |
| Evaluation of shell deformation of the storage tank FB-103 by using 3D laser scanning data | | UNIPETROL RPA, s.r.o. | 2020 |
| Structural stress analysis of portal detection gate steel structure | | NUVIA a.s | 2020 |
| Bottom deformations assessment of storage tank FB 852 at UNIPETROL company | | UNIPETROL RPA, s.r.o. | 2020 |
| Structural stress analysis of storage tank 21.02 B 013 at Lenzing Biocel Paskov company | | Ivan Orság – Construction of machines and equipment (Technomont Frýdek-Místek s.r.o.) | 2020 |
| Structural stress analysis of portal detection gate steel structure with 200mm longer geometry | | NUVIA a.s | 2020 |
| FEM analysis of storage tank FB-103 with real shell geometry based on laser scanning data | | UNIPETROL RPA, s.r.o. | 2020 |
| Structural stress and stability analysis of distillation column C544.1 at DEZA company | | RIOS, spol. s.r.o. | 2020 |
| FEM analysis of stiffened new part of storage tank at Lenzing Biocel Paskov company | | Technomont Frýdek-Místek s.r.o. | 2020 |
| Consultancy with repair planning of storage tank Z 280.10 at DEZA company | | DEZA, a. s. | 2020 |
| Structural stress analysis of vitreous enamelled storage tank with diameter průměru 6m, 8,5m and 12m for diesel, MEŘO and HVO medium | | MORKUS Morava s.r.o. | 2020 |
| Structural stress analysis of storage tank Z545.9 DEZA company | | Ivan Orság – Construction of machines and equipment (DEZA, a. s.) | 2020 |
| Visual inspection and structural stress analysis of support steel structure of mixers for storage tanks Z280.1 and Z280.11 at DEZA company | | DEZA, a. s. | 2020 |
| Project | Location | Client | Year |
| --- | --- | --- | --- |
| Structural stress analysis of operator platform E605.106 steel structure on CALORIC unit (BENZOL), DEZA company | | DEZA, a.s. | 2019 |
| Remote visual inspection of the inside surface of H 232.02 storage tank by using a drone | | RTD QUALITY SERVICES s.r.o. (SLOVNAFT, a.s.) | 2019 |
| Structural stress analysis of access platform steel structure in Benzol distillation unit, DEZA company | | DEZA, a.s. | 2019 |
| Structural stress analysis of enamelled bolted storage tank for slurry | | MORKUS Morava s.r.o. | 2019 |
| FEM analysis of storage tank F-61G for modified roof-shell connection and secondary stiffening ring | | DEZA, a.s. | 2019 |
| Structural stress static and dynamic analysis of reactor R6110 SA for BDASA | | REN Engineering, s.r.o. (KOVOPROJEKTA BRNO a.s.) | 2019 |
| Structural stress analysis of lamella clarifier, reaction chamber, fluidization tank and stairways, handrails, access platforms | | MICo, spol. s r.o. | 2019 |
| Structural stress analysis of stainless-steel storage tank A291.03 in DEZA company | | DEZA, a.s. | 2019 |
| U.S. STEEL Košice – Structural stress analyses of electrostatic precipitators No. 1, 2, 3 for real (measured) plates thickness | | REN Engineering, s.r.o. (TENZA, a.s.) | 2019 |
| Structural stress analyses of steel structures 'Shuttle' and 'Boom' for Ship Loader SL 1 for Sukhodol Sea Port LLC | | NOEN Holding a.s. | 2019 |
| Risk Based Inspection training according to API 580 and API 581 standards in UNIPETROL RPA company | | RTD QUALITY SERVICES s.r.o. (UNIPETROL RPA, s.r.o.) | 2019 |
| U.S. STEEL Košice – Structural stress analyses of pipeline 1b for clogging case of 10 %, 20% and 30% cross-section area. | | REN Engineering, s.r.o. (TENZA, a.s.) | 2019 |
| Structural stress analysis of connection of DN200 pipeline to DN500 pipeline | | MERO ČR, a.s. | 2019 |
| Structural stress analysis of supporting steel structure under the tanks for modified loads | | KP MARK s.r.o. | 2019 |
| Project | Location | Client | Year |
| --- | --- | --- | --- |
| Structural stress analysis of "ŠTRAMBERK" pipe bridge (pipe rack) at Deza Company | | RIOS spol. s r.o. | 2018 |
| Structural stress analysis of storage tanks F_61F and F_61G at Deza Company | | RIOS spol. s r.o. | 2018 |
| Reaction forces of the nine ducts to supporting steel structures assessment | | TENZA, a.s. | 2018 |
| Technical support in the area of Asset Integrity Management and Risk Based Inspection methodology | | Asseco Central Europe, a.s. | 2018 |
| Structural stress analysis of stainless steel cooling tanks and structural stress analysis of supporting steel structure under the tanks | | KP MARK s.r.o. | 2018 |
| FEM analysis of steel structure pro transport of eight pieces of circular plates | | MICo, spol. s r.o | 2018 |
| Structural stress analysis of pipeline 2b – segments 01, 02, 03, 04 for mounting load case "lifting" | | REN Engineering, s.r.o. (TENZA, a.s.) | 2018 |
| U.S. STEEL Košice – Structural stress analysis of supporting main columns of electrostatic precipitator No.4 for different "new" columns geometry | | REN Engineering, s.r.o. (TENZA, a.s.) | 2018 |
| FEM analysis of segmented bolt of shifting unit of Crawler Drive Unit | | NOEN a.s. | 2018 |
| U.S. STEEL Košice – Structural stress analysis of pipelines 1b and 2b | | REN Engineering, s.r.o. | 2018 |
| Project | Location | Client | Year |
| --- | --- | --- | --- |
| Structural stress analysis of stainless steel cooling tank and structural stress analysis supporting of steel structure under the tank | | KP MARK s.r.o. | 2017 |
| Structural stress analysis of chimney and inlet duct | | REN Engineering, s.r.o. (POLATA s.r.o.) | 2017 |
| Structural stress analysis of steel structures for Excelent festival zone | | Hypnosis s.r.o. | 2017 |
| Structural stress analysis of entrance gate to Excelent festival zone | | grey dot s.r.o. | 2017 |
| Structural stress analysis of dodgem bumper car steel structure | | BOJUX com, s.r.o. | 2017 |
| Structural stress analysis of electrostatic precipitator No.4 at U. S. Steel Košice Company | | REN Engineering, s.r.o. (TENZA, a.s.) | 2017 |
| Project | Location | Client | Year |
| --- | --- | --- | --- |
| Structural stress analysis of vessels for enthalpy unit | | KP MARK s.r.o. | 2016 |
| Structural stress analysis of beater wheel mill | | IVITAS, a.s. | 2015 |
Overview of selected projects
---